Come and discover the
Château de Rougeon,
its history and its wines.
Rougeon is a place of work and a family home, all around there is space,
we breathe, the animals are always outside, the children play and explore.
The estate embodies the history of farming, craftsmanship and the French art of living.
Come…
Taste
We will provide you with a commentated tasting of our wines. While this occurs, you will discover the philosophy of our estate, our work methods, our commitment to organic agriculture… We are also able to organise commentated tastings for groups of up to 20 people!
· Languages spoken: French, English
· Rate: €6 per person
Reservation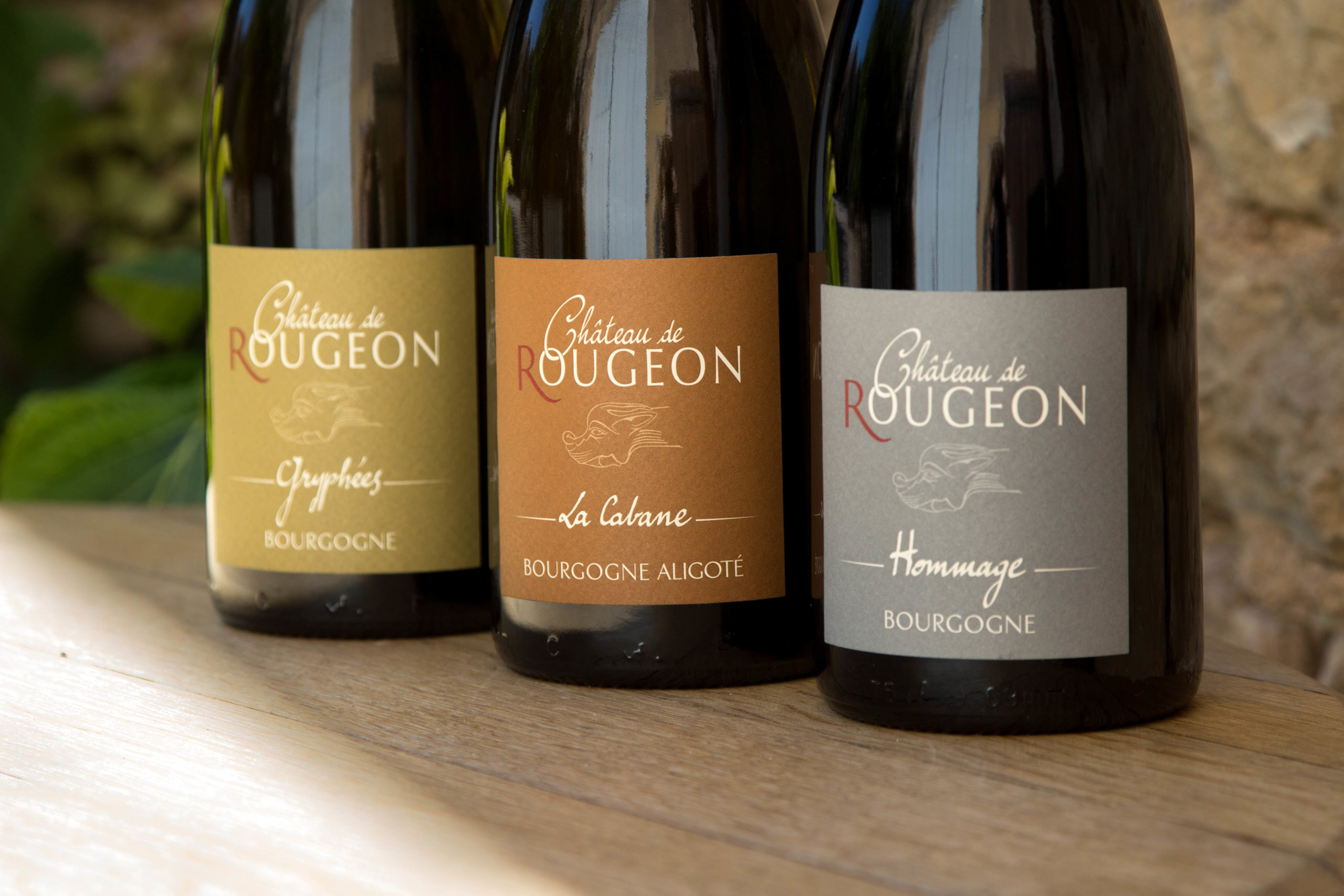 Come…

Visit & Taste
Come and explore our organic vineyard that is very committed to agroforestry. Visit the cellar to understand the wines of Burgundy through our work, our history and our expertise. During the tasting, discover the richness of the Rougeon terroirs, a unique location in Burgundy due to the diversity of its granite and limestone soils.
· Languages spoken: French, English
· Rate: €16 per person
Reservation
Come… visit
our vineyard


aboard our legendary Citroën!

If you have an adventurous spirit, this visit to our estate is for you! We will transport you through our vineyards aboard our authentic Méhari 4×4! You will visit the estate from plot to plot for a tasting in the heart of the vineyard.

An immersive tasting where all of your senses will be awakened, and you can take the time to watch and listen to the nature around you, discover the soils, touch and smell to understand the different terroirs and the naturalness of the wines you are experiencing.

· Languages spoken: French, English
· Rate: €49 per person

Reservation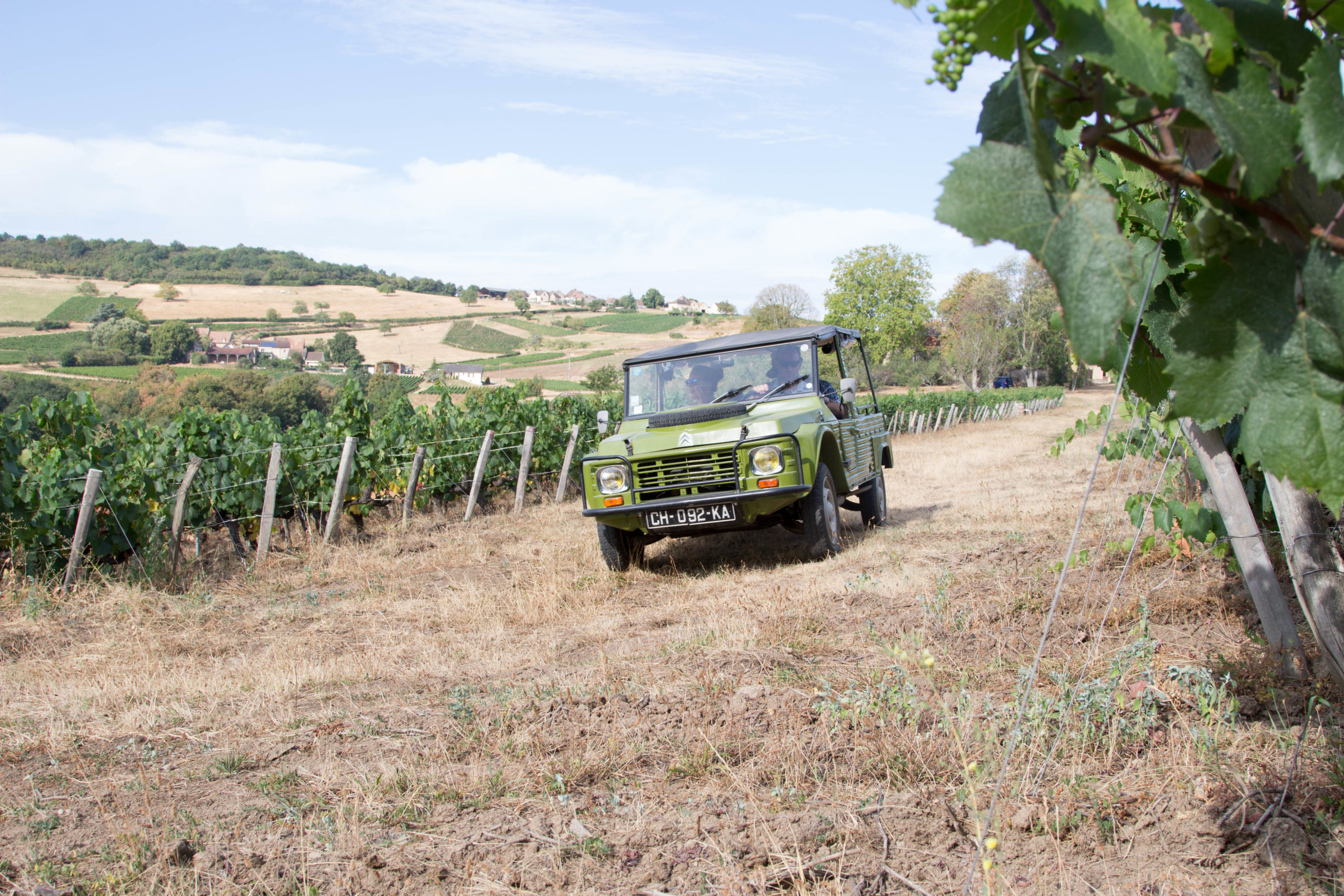 Our latest certified ratings from Rue des Vignerons - 4/5 (51 ratings)
5/5 - A small authentic family chateau, by yael, for Visite complète du domaine & dégustation, the 02/10/2023

We did a guided tour and wine tasting with the family member, the explanation was comprehensive and very interesting, at our request it was in English. We enjoyed the wine and even purchased wine (reasonable prices). recommended.

2/5 - Disappointed , by Francois, for Mythic Citroën, the 22/09/2023

High expectations on the tour and the tasting. Very nice ancient chateau and beautiful car made us all pumped up. Driver / tour guide did not know how to drive the car, not able to answer most of the questions asked during the tour and the wines are very disappointing. Not worth the price and not worth stopping for only a tasting either.

5/5 - Visite et dégustation , by Charlotte , for Mythique Citroën, the 01/08/2023

Moment très agréable, merci pour la richesse de vos explications . Et pourvu que là Méhari tienne encore longtemps !! Trop sympa ! Bonne continuation à vous

5/5 - Visite dégustation, by Régine, for Visite complète du domaine & dégustation, the 21/07/2023

Très bon accueil. Lieu superbe et respectueux de l'environnement.

5/5 - Visite du domaine 07/23, by Aymeric Délécrin , for Visite complète du domaine & dégustation, the 21/07/2023

Nous avons énormément apprécié cette visite du domaine! Florence, qui nous a reçu, nous a fait une explication concise et détaillée de l'histoire du domaine, des méthodes de vinification, de l'agro-fosterie et classifiaction des vins. Merci encore et à bientôt!
... more ratings
Reservation
We will be delighted to welcome you to the Château to share our passion.
Please contact us using the form below in order for us to better prepare for your visit.
Château de Rougeon
71390 BISSEY-SOUS-CRUCHAUD – FRANCE
03 85 92 02 54 ou 06 95 93 06 71